HOW TO RESET YOUR EMOTIONAL STATE: 2 Easy Practices To Help You Come Back To The Moment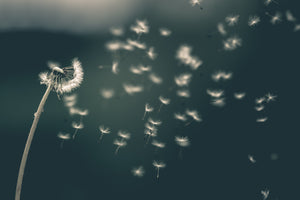 If you are anything like me, your logical mind leads most of the time. 

Your head dictates your next action, writes out the to-do list and tries to figure everything out on its own.   Right?!

We have such a hard time just being in this moment, in the NOW. 
One of my favourite philosophies from my mentor Louise Hay is "THE POINT OF POWER IS ALWAYS IN THE PRESENT MOMENT".  
I absolutely love this saying and remind myself of it daily because for me it means a do-over.. a reset.  At any point I have the choice to choose a different feeling, and this choice will change my state of being, change this moment, even change the future.  
In this present moment I get to create new beginnings, new outcomes and a new life.  
Which is why I wanted to share a few practices with you, to help you on your journey!  I use these in my day to day to help me come back to this moment and get me out of my thinking mind. 
Start noticing your thoughts and ask yourself: Am I in the past or the future?

We tend to live in either of these two states, we are either worried about what has happened or what is about to happen.  Just be aware of where you are most of the time.  

And then bring yourself back to this moment by feeling your feet on the ground or bringing your attention to your heart.

  Just linger here for moment.  

No thoughts, just being in your body feeling the connection to the chair or the floor and to yourself. 
Stop what you are doing a few times a day, and ask yourself, How am I feeling at this very moment?

And just be aware of the feelings.  

Really start getting connected to the sensations in your body

.  I've noticed that when we trek through our days, most times 

we have no idea what is going on in our bodies or what our intuition is saying because we are completely disconnected and living in our heads

. 

HERE IS YOUR SOUL MISSION:
Put an alarm on your phone and have it ring every couple of hours, to bring you back to the present moment. Choose one of these practices or both and take a quiet moment for you.  
RESET your thinking and CHOOSE your new state of being.  How do you want to feel in this moment? 
BREATHE into it and fully embody this shift.  And go on with your day!
The more you do this, the more you will quiet the mind and just be in this moment.  It only takes a few minutes, it will help you reduce the chatter, the stress and the worry and help you connect to your intuition, your body and your soul. 
REMEMBER: This moment is the only one you have so it's so important to be here, to experience it and to feel it.  
I'm cheering you on!
Much love,
Rachel xo
Rachel Benton is a Licensed Life & Embodiment Coach and a ThetaHealing Energy Practitioner.  She helps women step into the essence of who they are so they can build a business in complete alignment with their truth, intuition & integrity and guides them to create a soulful life that FUELS and IGNITES them!
Rachel is also the branch director for Happy Healthy Women - Cambridge (
https://www.facebook.com/groups/1761666377428793
)
Connect with her today:
Website:
https://rachelbentoncoaching.com/
Instagram: @rachelbentonlifecoach
Leave a comment
Comments will be approved before showing up.